FFR Mentoring
FFR Facilitated Mentoring Strategy Program
What is mentoring?
Mentoring is an effective strategy that promotes learning, employee development, and job enrichment. The FFR Facilitated Mentoring Strategy pairs an experienced employee (Mentor) with a less experienced employee (Protégé). The pairing fosters career development and growth by sharing knowledge, skills, and insights that have been learned through the years. By learning from a Mentor, the Protégé may more quickly master the structures of the organization, learn the practical use of authority and acquire skills to improve his/her prospects for success.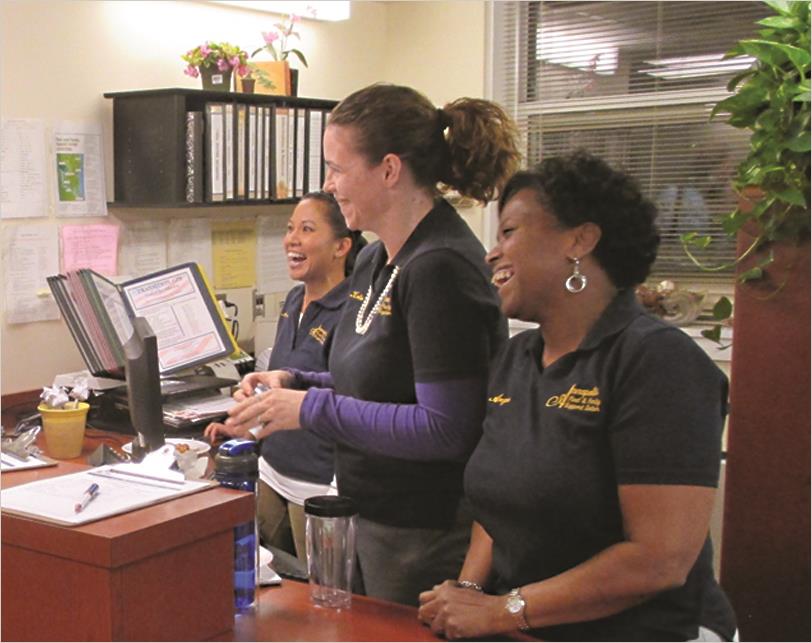 Benefits for Mentors
Develop leadership and coaching skills
Improve communication skills
Pay it forward (value)
Share insight and lessons learned
Reenergize and engage
Benefits for Protégés
Obtain wider knowledge of organization
Establish skills such as time management and communication
Develop abilities that can lead to increased confidence and empowerment
Identify career development goals
Observe different leadership styles
Benefits for NDW FFR
Organization invests in staff members
Increase understanding of mission and culture
Strengthen employee engagement Enhance morale
Workforce development
Improve employee satisfaction
Reduce turnover
What is the mentoring process?
Prospective Protégés complete an application to identify their goals and objectives. Prospective Mentors complete an application that highlights their knowledge and experience base. Once the application is accepted, Mentors and Protégés are matched, based on the information on their applications. Participants will attend three group meetings:
Orientation

sets the foundation and focus of the year. At this meeting, Mentors and Protégés establish goals, objectives, and milestones, and develop an action plan for the upcoming year.

Experience Exchange

is held midway through the program. It allows time for pairs to reflect on information learned/experienced and to share new ideas with others in the group.

Graduation

is a time to celebrate! Participants will be recognized by FFR leadership for successfully completing the program.
Mentors and Protégés meet throughout the year. These meetings serve as a time for coaching and feedback on relevant skills and experiences that are the basis of your working pair. Ideally, meetings should be in person for the most effective communication. However, due to geographic distance, some meetings may be held via e-mail, telephone or video chat.
Eligibility
The FFR Facilitated Mentoring Strategy program is open to all civilian and military personnel who work for NDW Fleet and Family Readiness. Participation is voluntary and non-competitive. Participation in the program does not guarantee promotions or an opportunity to move into another position. While most of the development activities take place during work hours, participants may choose to pursue learning activities during other times. No overtime or compensatory time is authorized.
Next steps
Questions? Please complete the interest form below.
Do you wish to participate? Please complete the Mentor application or Protégé application below.